General Introduction of "Materials and Techniques for Today's Artist" :
Offering information on the full scope of oil painting materials and how to use them to derive the best results from the medium, this indispensable encyclopedia compares leading brands of paints; describes mediums, solvents, and varnishes; and discusses brushes, palettes, and other tools. 335 color illustrations.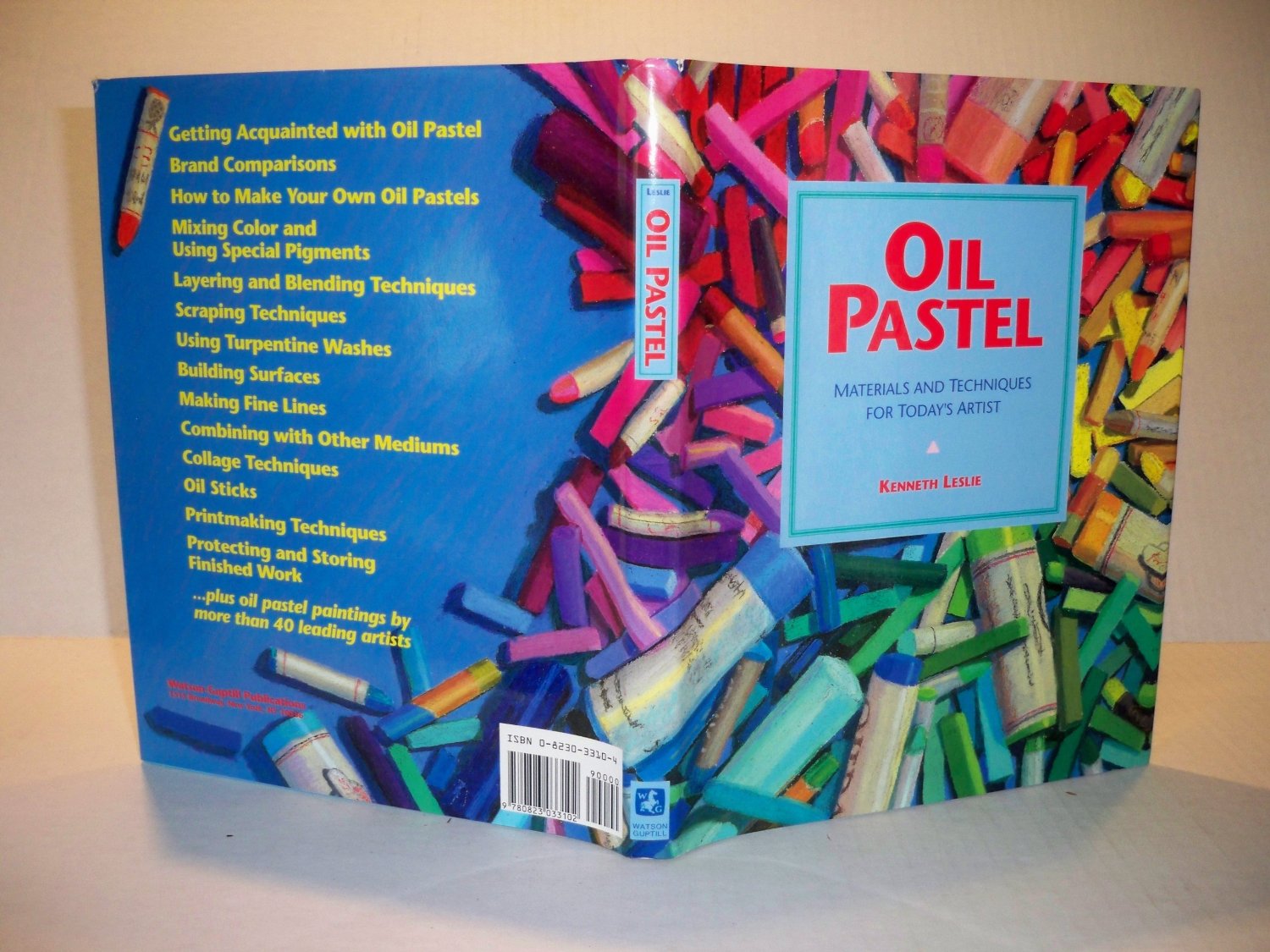 This versatile medium is economical, fast, easy to transport, and it is less toxic than many other media, including oil paint, dry pastel, and encaustic. After presenting a brief history of oil pastel, the author describes the handling and characteristics of this evocative medium and compares the various brands of oil pastel available in today's market. There is in-depth information on colour theory, followed by a consideration of the practical applications of colour theory to the medium of oil pastel. Especially valuable is the advice on handling modern pigments that don't fit the colour wheel, such as metallics, iridescents and fluorescents. The qualities of a variety of appropriate surfaces are also surveyed even such unusual ones as sandpaper, Mylar and fabrics. The main section of the book deals with basic and innovative oil pastel techniques and includes demonstrations of turpentine washes, layering, scraping scumbling, smudging, blending, glazing, and correcting. The enormous potential of oil pastel is vividly illustrated by guest artists working in diverse styles and subject matter, including still lifes, landscapes, portraits, abstracts and fantasy. Mixed media hot works (painting with molten oil pastels), and 3D constructions are explored and illustrated under the topic of new directions for the medium and a special section addresses such important concerns as toxicity, permanence and storage. Beginners and more advanced artists alike will find real pleasure in this book. "Oil Pastels" aims to inspire and excite all those who want to expand their artistic skills and range.
Customer Review:
This is an unusually thorough book. If you can get your hands on a copy, you should do so. Unfortunately, it is out of print. The publisher is Watson-Guptill and the book was originally published in 1990. The ISBN No. is 0-8230-3310-4. Here's why the book wins my vote:
It has a ton of pictures of finished art works done in oil pastel and in mixed media, using oil pastel and other media. There is a section which tells of the lightfastness of different brands of oil pastel currently on the market so readers can see actual pictures of brands exposed to sunlight for 3 months and how the sunlight does/doesn't alter the colors. There is also a "nitty-gritty" section describing the characteristics of each major brand available on the market currently, as of 1990 when the book was written, but these are the same brands available today (creaminess, hardness and what you can do with each). There are detailed diagrams of different methods of using oil pastels, broken down into steps, so readers have step by step directions of how to use oil pastels in a variety of ways. There are many ideas for composition using oil pastels. The author, Kenneth Leslie, makes it a point to tell readers exactly how each of the many works shown were developed in oil pastel (e.g., by direct observation of objects such as in a still-life, or by using photographs or collage, etc.) and on what kind of supports (For example: which grounds to use on paper, museum board, masonite, wood, etc.) There are just lots and lots of pointers about using the medium of oil pastel. Many ideas of using oil pastels in concert with other media serve as a springboard for individual ideas. For example, I read a section of explanation and then, quite easily, I could mentally figure out how to apply the techniques shown to my own work. This will be my bible for doing oil pastel painting. (Book Review of Materials and Techniques for Today's Artist)
Note: The above info is just for reference. Thank you for reading.
Edited by Kevin from Xiamen Romandy Art Limited.
(Xiamen Romandy Art is a professional oil paintings supplier from China. If you want to convert your photos into high quality oil paintings, or you want the masterpiece oil painting reproductions, please don's hesitate to contact with us.)
Romandy Art Website: http://www.oilpaintingcentre.com