Oil Painting Masterpiece Reproduction:
Do you want to have famous oil paintings of Claude Monet's "Water Lily Pond", Davinci's "Mona Lisa" or Van Gogh's "Starry Night" , etc. in your own home?
Xiamen Romandy Art can help you!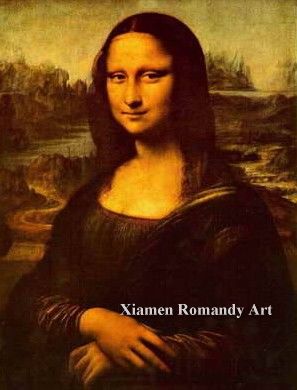 We provide reproduction service of all famous oil paintings. In addition to our high quality standard and competitive prices, another advantage is our outstanding customer service. We always communicate with clients carefully throughout the whole process to make sure that the paintings that clients get from us are exactly what they want.
With our service you can enjoy having your own awesome hand painted oil paintings, with quality similar to that of some famous paintings. Your expectations are important to us. We know that you want the highest quality at the best price. We can do that for you! We will make your dream of hanging the perfect painting in your home or office come true!
We guarantee that every piece of our oil paintings is 100% hand-painted. Our team of talented and experienced artists always reproduces line-for-line and stroke-for-stroke according to the great artworks of masters using the highest quality oil painting and canvas, which makes our oil paintings reach museum quality standard.
In order to supply real museum quality paintings to our clients, our company has signed contracts with about forty famous painters from the China Painting and Calligraphy Academy. And, we have been responsible for promoting their works at home and abroad. The paintings reproduced by them are with museum quality standard, and have the potential to increase in value in the near future.
If you need oil painting masterpiece reproductions, please don't hesitate to contact us. Thank you.
Oil Painting Reproduction in Museum Quality!
comments powered by